ALL ABOUT...

Tom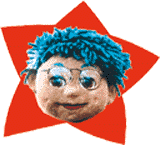 Info: Tom is the oldest Tot. Tom is thoughtful, dependable annd often provides support for the other Tots. Tom usually knows more than Tilly and Tiny, and loves to tell them facts. Tom likes to think things through. Tom keeps special things, like his crayons, in his pants pockets. Tom is proud to wear his glasses which he only takes off when he goes to sleep. Tom loves to make up a song.
Favorite Color: Blue

Tilly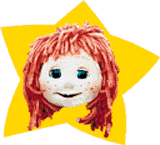 Info: Magic happens when Tilly plays her flute. Tilly speaks only Spanish. Tilly loves to tell the Tots secrets. Tilly knows the magic words which activate the "Bolsa Mágica." Tilly is the most self-assured Tot and usually acts on impulse.
Favorite Color: Red
Favorite Sayings: "Ay Ay Ay!"
Answers the phone by saying: "Uno, Dos, Tres, Cuatro, Cinco, Casa de Tots, Tilly habla."

Tiny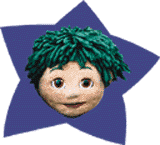 Info: Tiny is the youngest Tot. Tiny is very impulsive, always ready to plunge into things and experiments. Tiny is very very attached to his cardigan, with it's badges and buttons. Tiny is very proud to carry the "Bolsa Magica" when the Tots go out discovering. Tiny loves his "Homemade" binoculars which he uses to look at things in the garden.
Favorite Color: Green